The site with more fun per page than anyone else?

---
Yet more jokes folks - check through our pages - more laughs per click than any other web site!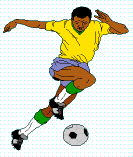 British soccer jokes (they may be a bit difficult to follow to the rest of us)
---
Everything that changed before!
---
Worried about the year 2000 bug? Well we are on course and predict a soft landing. Read our YtoK statement!
Plus some special offers for our site visitors - check them out!
We are looking for crazy song titles - what have you heard?

We'll tell you why?
---
Welcome to the all new Make 'em Laugh Site. We've changed just about everything so there's lots to explore.
There's all new Icons and Buttons to guide you round the site quicker. We'd really like feed back so email us to say what you think!
There's more great cartoons - we now have at least 16 different cartoons for you to laugh at as you explore the site! Make sure you find them all. Plus a new cartoon every month!

There's even more jokes - now over 500 on the site (count them?) and regular additions from us and our visitors. Become a jokesmith and send us your latest jokes.
There's new online sales for our products at lower prices



If you want great software at incredible prices we recommend our local shop


Follow our site around from our index page!

Find your way round our site quicker with our text index!
---

---
If you experience any problems at all with this site please email our webmaster with details of our problem and the browser and version you are using.
Whole site Copyright © Make 'em Laugh Ltd. 1998